End of Year - class - Dec 2018
Latest News - 14 February 2019 - TUNZ Poomsae below post.
Join the club -
Information on club fees, training time and venue
Read More

or come along on a training day and introduce yourself to a blackbelt - start training today.
Class times and days:
Monday
5.15pm-6.15pm kids general class
6.30pm-8.00pm adults general class
Tuesday
6.00pm-7.00pm Poomsae/Techniques class
Wednesday
5.15pm-6.15pm kids general class
6.30pm-8.00pm adults general class
Thursday
6.00pm-7.30pm Sparring/Fitness class
Everyone yellow belts and above are welcome to Tuesday and Thursday classes!! (no extra charges)
Wish everyone a fantastic year with training and individual goals!!
Our club - positioned inside red circle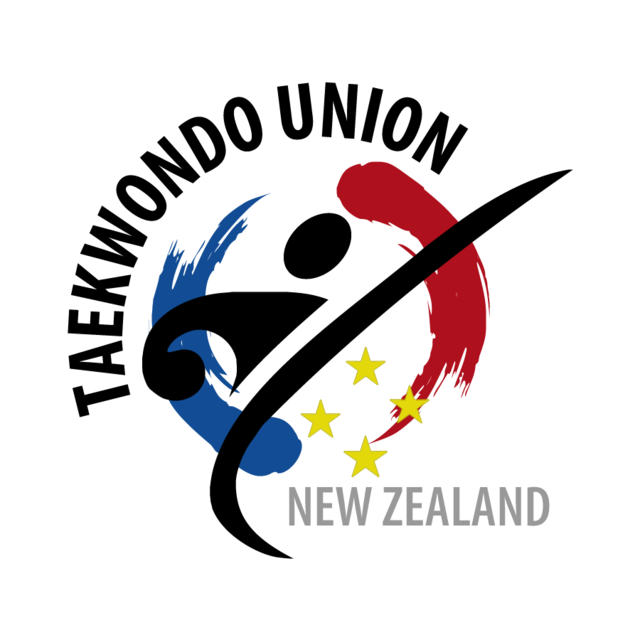 2019 TUNZ tournament dates:
Saturday, 30 March – North Island Champs
Saturday, 1 June – South Island Champs
Saturday and Sunday, 28/29 September – National Champs
Saturday, 26 October – Top of the South (unconfirmed at this stage)
Good evening, Instructors and Poomsae Players. This year the format of the poomsae squads is changing. Some of our directors are off to higher education, some are involved with expanding families. As a result, our National Director, Samantha Price, has decided to run some regional weekend seminars throughout the year. These seminars will be held in different locations each time. Those keen on poomsae can attend as many as they wish. There will be an equal number of seminars held in the North and South Islands. Details of these seminars will be sent to you all soon. Can you please announce this at club trainings to keep your members updated – thanks.
Poomsae Squads have run every 6 weeks for the last 2 years. We have had many Taekwondo members faithfully attend these squad trainings, and who now have a good knowledge of poomsae technique and performance. It is hoped that these people will be regularly giving back to their clubs, and possibly even their regions.
The outline of venues, dates and times will be emailed in the not-too-distant future.
Joan Fountain
Taekwondo Union of New Zealand
Dear Instructors,
Taekwondo New Zealand is pleased to announce that the nomination criteria for the 2020 Olympic Games in Tokyo has been finalised by the New Zealand Olympic Committee and TNZ. It can be downloaded from the following link:
http://www.olympic.org.nz/assets/Uploads/TNZ-Tokyo-2020-NomCriteria-Final.pdf
Next up is the 2019 World University Games Selection Criteria which is currently being finalised. We expect to release this along with a further TNZ update over the coming week.
2019 National Team Selection Process
In recent weeks the TNZ Interim Board has been working closely with World Taekwondo and our key stakeholders towards finalising all relevant selection policies and procedures for 2019. This includes setting dates for our 2019 regional and national tournaments. Discussions are ongoing and we expect to provide more details and updates in early November.
For now, Taekwondo New Zealand is pleased to announce the 2019 National Team Selection Process, which you will find attached with this message. If you have any questions regarding this please email TNZ Interim Board Member Mr. Mike Hennessey at mike_hennessy@me.com or interimboardtnz@gmail.com
Please note that the 2020 Olympics Selections Process and Nomination Criteria is also currently being finalised with the New Zealand Olympic Committee, and we expect it to be released in November.

TNZ 2019 NATIONAL TEAM SELECTIONS

If you have any questions for the Interim Board please email us at interimboardtnz@gmail.com
We look forward to welcoming you and your team at the 2018 TNZ National Championships.
Kind Regards,
We welcome all comments and suggestions from our members and those interested in our club. Your email will be forwarded to the person best suited to answer or help you. Please use the available forums to communicate with your club. Please email any updates, news articles, pictures, ideas for the Christchurch Olympic TKD club web page to:
chch@olympictkd.org.nz
This is your web page and through your contributions it can reflect differing aspects of our club, have different voices and share with others your experiences at training, grading, club activities and events.